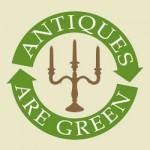 Lomas And Pigeon are proud supporters of the Antiques Are Green initiative, promoting the environmental benefits of antique furniture restoration and conservation.You might not have considered how antique furniture restoration might reduce your carbon footprint. In fact, a study has shown that the annual carbon cost of an antique can be as little as one sixteenth of modern replacements.
Antiques Are Green is a great way to do your bit to help the green movement, whilst benefiting from having the furniture you love restored to its former glory.
It is clear that Antiques Are Green and we passionately believe in our responsibility to help the environment. So instead of throwing away your antique furniture, why not contact us.